Discover the new FORCE ONE
The most powerful, lightweight, and ergonomic gas nail gun.
Leave behind harsh and slow predrilling
Improve your productivity and work faster than ever before with the new FORCE ONE.
Think lightweight and powerful!
If you're affixing electric pipes in concrete ceilings you need a powerful and reliable tool to ensure optimal speed and top performance minimizing fatigue.
About the FORCE ONE nail gun
CELO's FORCE ONE works harder and lives longer than all leading competitors. It provides the fastest and most efficient solution for fastening electrical accessories in ceilings and walls. Developed for use across all types of sectors, its design makes it ideal for fastening electric pipes and conduits into concrete, block or steel combined with the ABT Smart Clamp.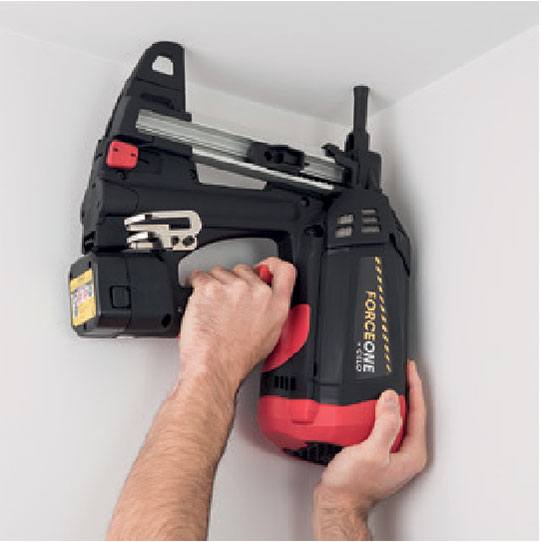 Clean and quiet: ideal for confined spaces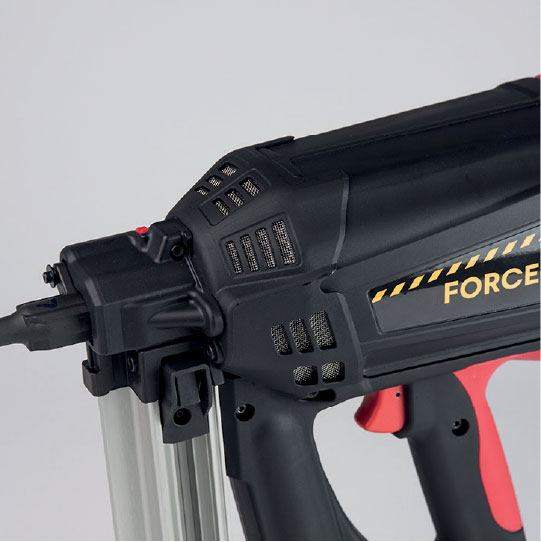 Computer controlled smart fan adjusts to environment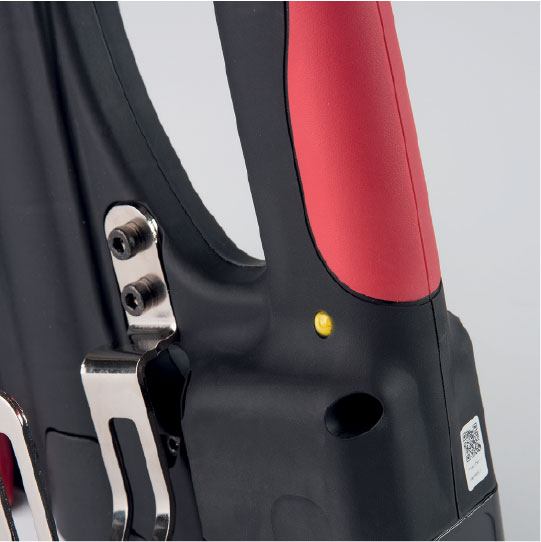 LED low battery indicator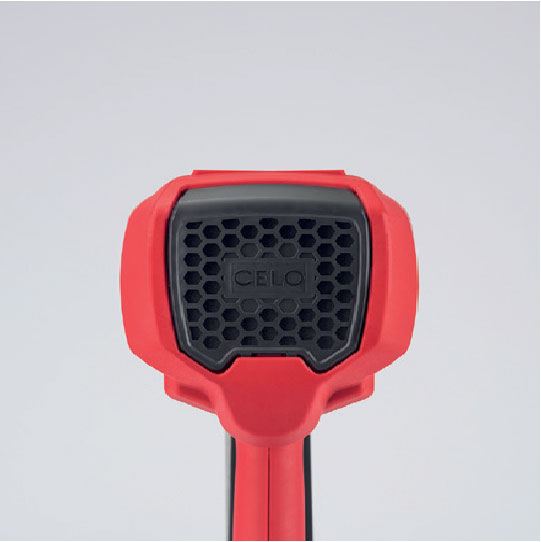 High effective dust protection with metal mesh suction filter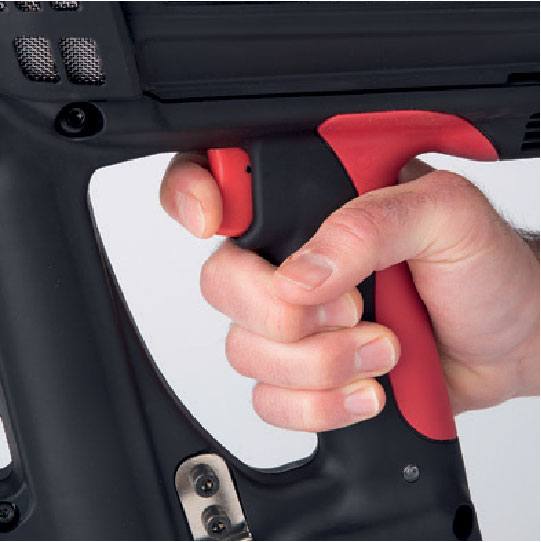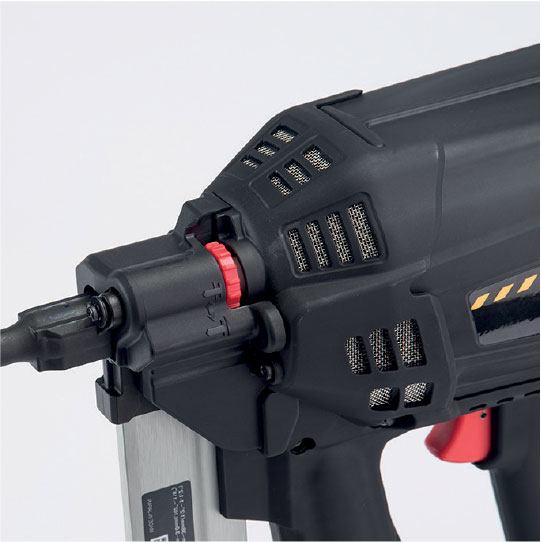 Quick and easy depth adjustments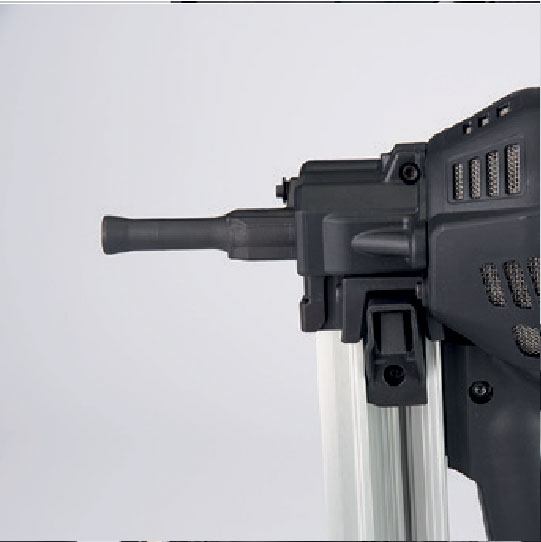 From 1/2" to 1-1/2" long nails for added versatility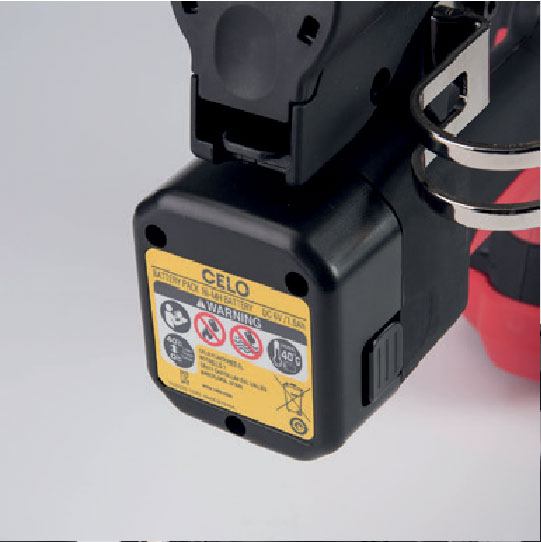 Drives up to 3000 fixings per charge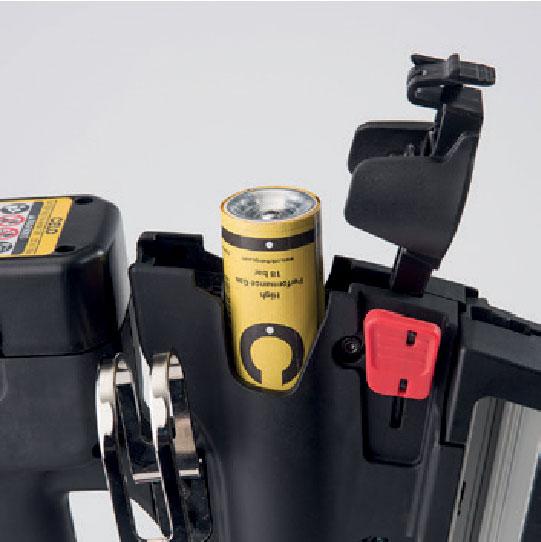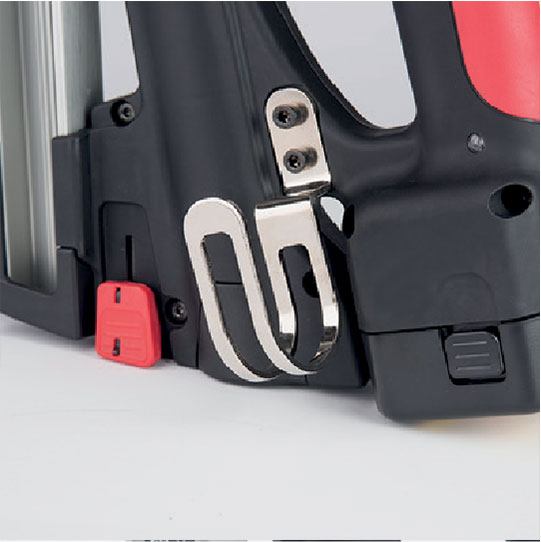 Reversible belt loop hook
Feel the power and miss the weight
Get the best-in-class gas fastening system
- Powerful: 105 Joules
- Effective dust protection: Stainless Steel mesh filter cover
- Extreme maneuverability: Compact and balanced design
- High productivity: Quick release magazine and easy fuel access
- Great accessibility: Slim and longer one-nose piece
- Less fatigue operator: You need little pressure on the surface to nail, ideal for shooting on ceilings
-  No licensing requirements to operate with gas fastening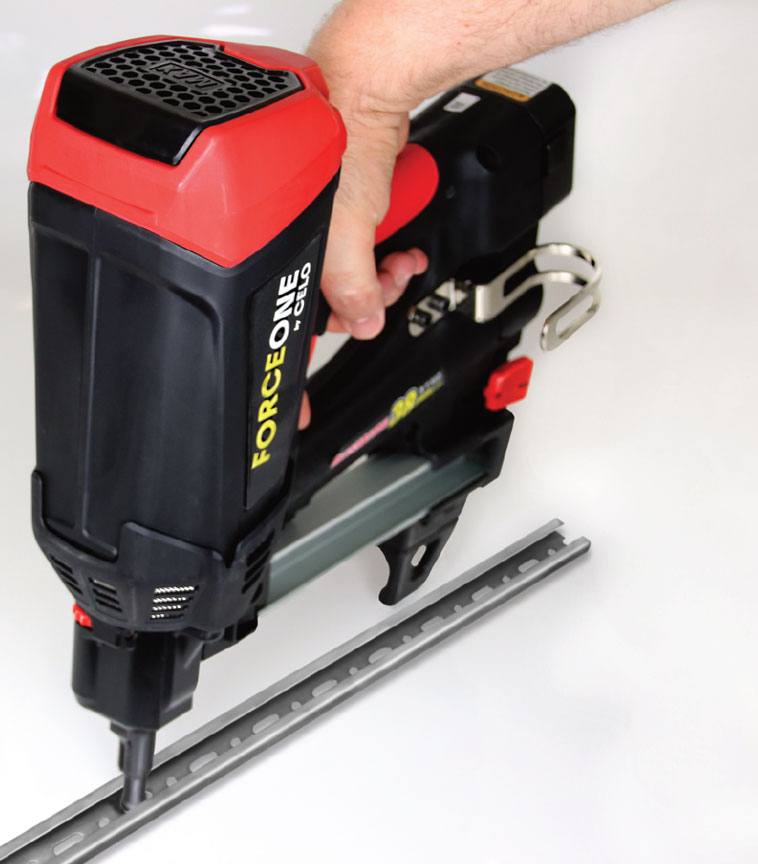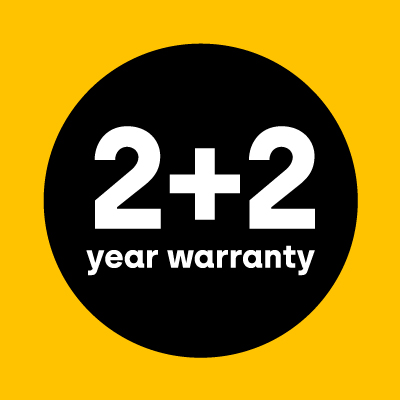 Warranty and Registration
Register your FORCE ONE online
for an additional 2-year warranty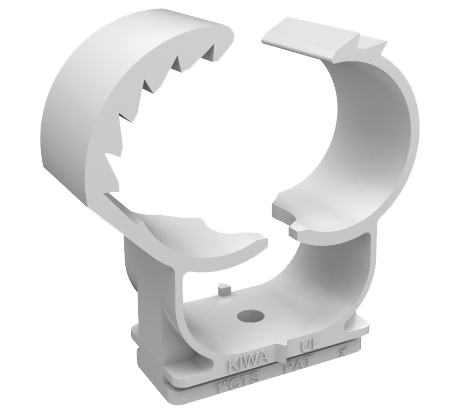 Attach your pipes and conduits with the Smart Clamp ABT
Step up your FORCE ONE accessories with our Smart Clamps. Designed with safety and productivity in mind, you'll save time and fatigue nailing the Smart Nailer Clamp directly on concrete or steel beams.